Manage Online Visibility / Reputation
Review Management & Visibility
DigiLayer offers a Review Management and Visibility service and dashboard that can be combined with the other services or sold separately. The review management and visibility service and dashboard covers a company's brand awareness online, reviews online and overall sentiment. Get a bird's eye view over the entire business online. Seamlessly view individual locations, regions or the customer's entire national/global brand.
Your clients must be seen – Don't let your clients be invisible to customers looking for their services. Highlight poor visibility as an opportunity to sell.
Take control of listings – With our optional listings package, we provide a valuable option to help take control of all listings. Create new listings, delete duplicate listings or fix inaccuracies.
Track Progress – Clients see live improvements and rising visibility scores over time.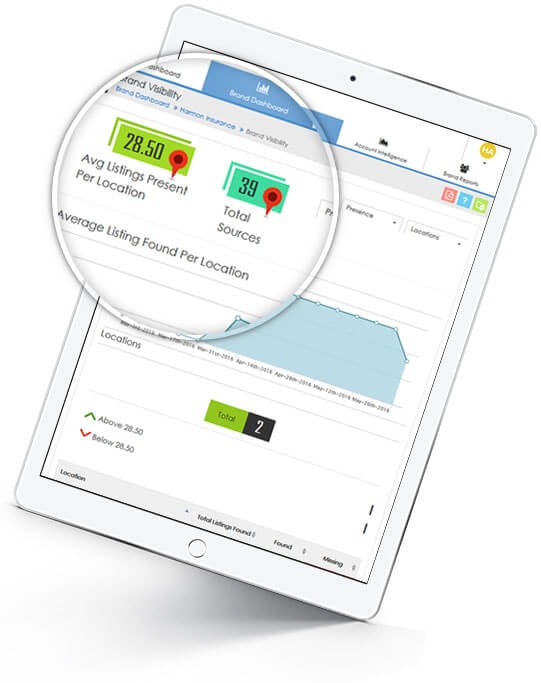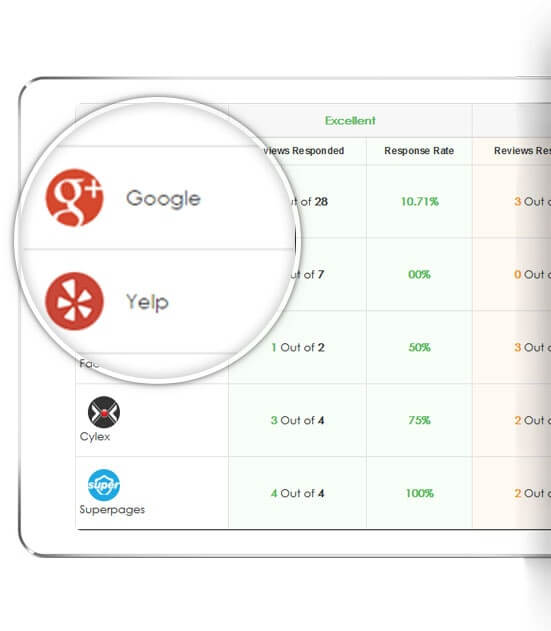 See reviews for all clients from multiple sites such as Google, Yelp, Facebook, etc. View the response rate to reviews. Now which clients are doing well and which need help. Negative reviews are highlighted, calling attention to the ones that do the most damage. Take action directly from the dashboard. Clients can push their positive reviews to their social media pages. Clients will love the plug and play review widget allowing them to get more reviews! The best one's can be pushed to Google, Facebook, Trip advisor and more. Our review widget allows you to showcase the best reviews right on the business website. Brands see an 8% increase in their lead conversion ratio after uploading our review widget.
Want to see more review
& reputation management features?
If you'd like to see more of the review, reputation & visibility management dashboard and services, schedule a demo. Instead of using a bunch of different 3rd party tools, how a bout just using one. Add value to your repertoire of services and get more customers.
Get the latest updates from DigiLayer!